Looking for the best choir VST? Your long quest has come to an end. We have done a rundown of some of the finest Choirs that can truly add an element of human soul into your music.
With some of the best choir VST plugins on our list you can create evocative sounds and harmonies that are soft, subtle, divine, angelic and powerful enough to convey a feeling or emotion through music.
The Choir VST libraries in these plugins offer immaculate tone variation, dynamic range, and expression that can suit a number of genres from soul, worship music to even gospel. So without further ado, let's get started.
5+ Best Choir VST Plugins 2023
Convert a monophonic voice into a vibrant choir of 4, 8, 16, or 32 different unison voices with their own vibrato, timing and pitch variations with CHOIR at the helm. 
You can select the number of individual voices that you want to generate from the original vocal track and harness the Vibrato, timing and pitch variation​ parameters to control the amount of subtle variation applied to all the generated voices.
What's more, CHOIR also boasts a nifty Stereo​ ​Spread​ feature that can spread the voices across the left, right, front and back stereo field.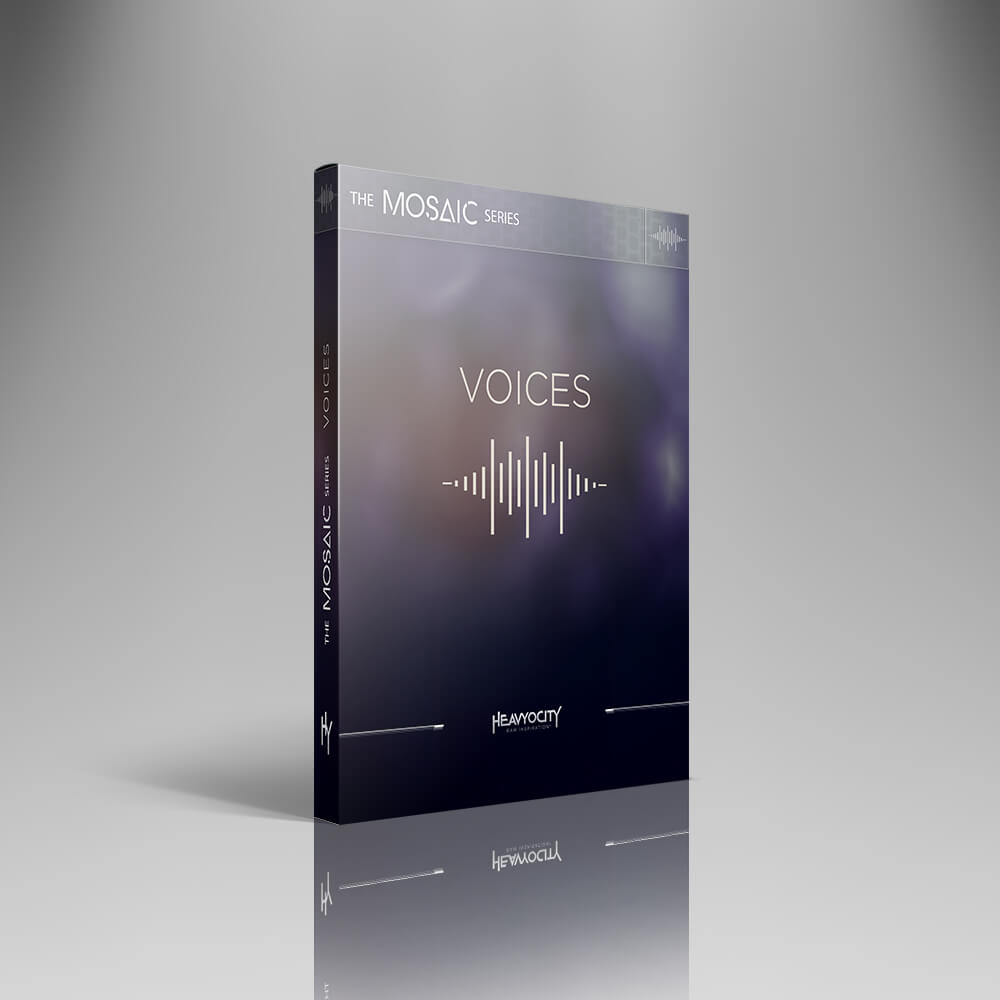 An eclectic collection of modern cinematic vocal pads, male and female voice recording, noise and drone layers with fine textures, Heavyocity's Mosaic Voices features 130 meticulously curated snapshots that can fire up your creativity.
You can find tons of synthetic and organic voices that can build intricate backing vocal layers and soundscapes. 
Mosaic Voices is a powerful vocal phrase library with a staggering size upwards of 8.4 GB. It is ideal for composing soundtracks for use in games, film and TV shows. Please note that Mosaic Voices runs on Kontakt Player 6 or higher.
Harmony Engine is a must have tool for songwriters, arrangers, or producers who want the perfect backing vocals with a gamut of effects thrown in to accompany their vocal tracks.
Harmony Engine comprises 4 pristine-quality harmony voices with adjustable vocal vibrato, pan, and character parameter controls for realistic backup vocals. 
You can even add pitch shifting, and ring modulator to further enhance or tweak your vocal ranges. Further, its 5-channel based choir vocal multiplier can convert each vocal harmony into 2, 4, 8, or 16 individual unison voices.
Our list of the best choir VST plugins also comprises Hybrid Choir Designer, which amalgamates the voices of solo vocalists with both male and female backing choirs.
All the multi-sampled performances were recorded using a ton of different voices combinations including hums, Oh, Ah, and Oo vocals.
With Hybrid choir designer you can easily customise your choral sound and with distinct tone thanks to 4 LFOs that can be modulated.
What's more, you can spread and mix your different vocal layers via high/low pass, pan, volume, pitch and bandpass filters.
Regarded by many as one of the best choir VST plugins, EastWest Hollywood Choirs also won the 2019 NAMM award in the "Best Music Software" category. You can digitally recreate everything that ranges from a soaring Lord of the Rings-style film score to powerful group chants as heard in post-hardcore and metal songs.
The full choir samples sound accurate as they were recorded via a 13-microphone set up. You can also find 780+ phrases from English, Spanish, Italian, and German where each phoneme can be individually stretched, or shortened to produce distinct Choir chants depending upon the genre.
Each of the 13 microphones are classified into various mic mixes namely main (preset mix to preserve CPU), stage, surround, close, and mid. Hence, you can mix in the choir elements at different depths.